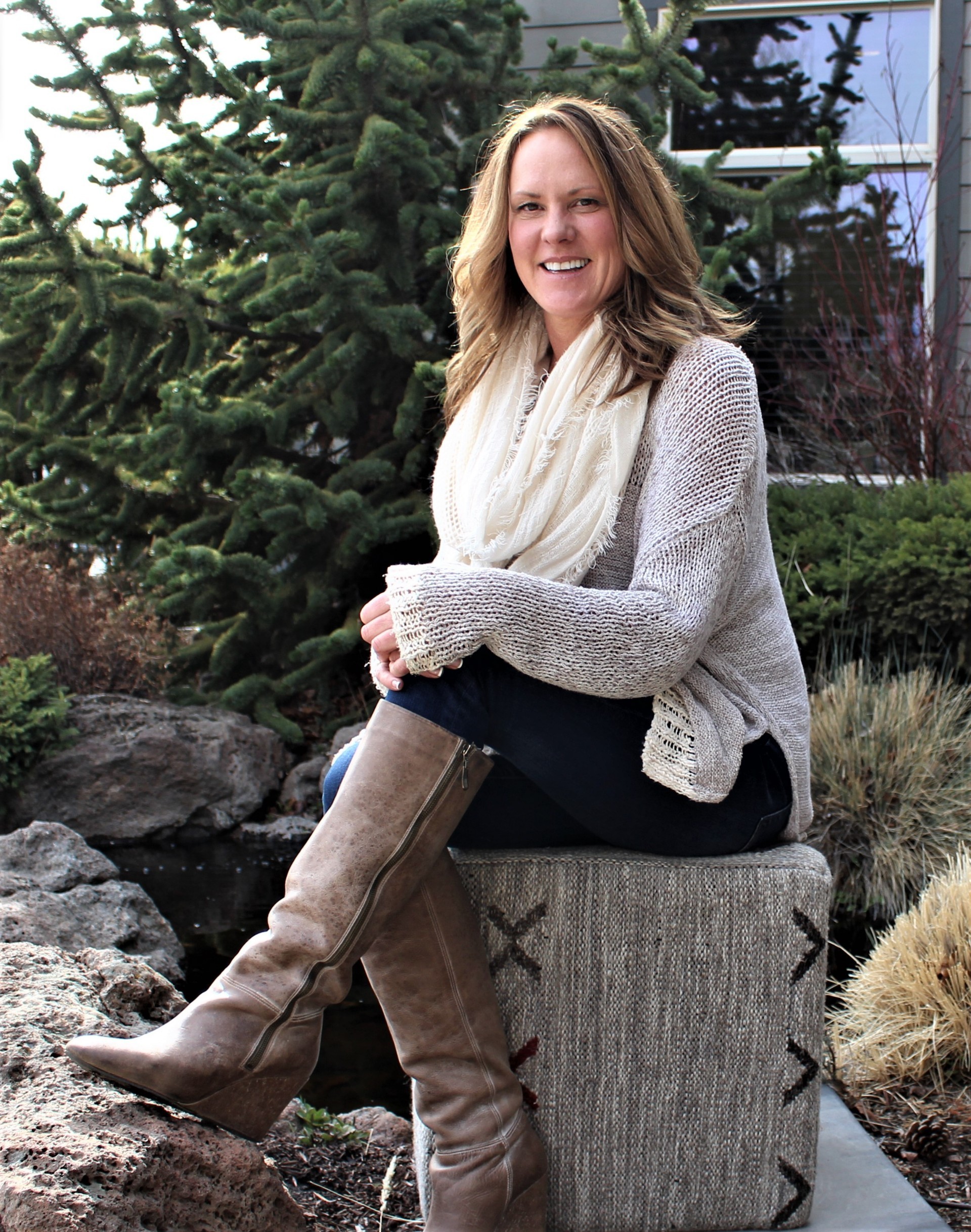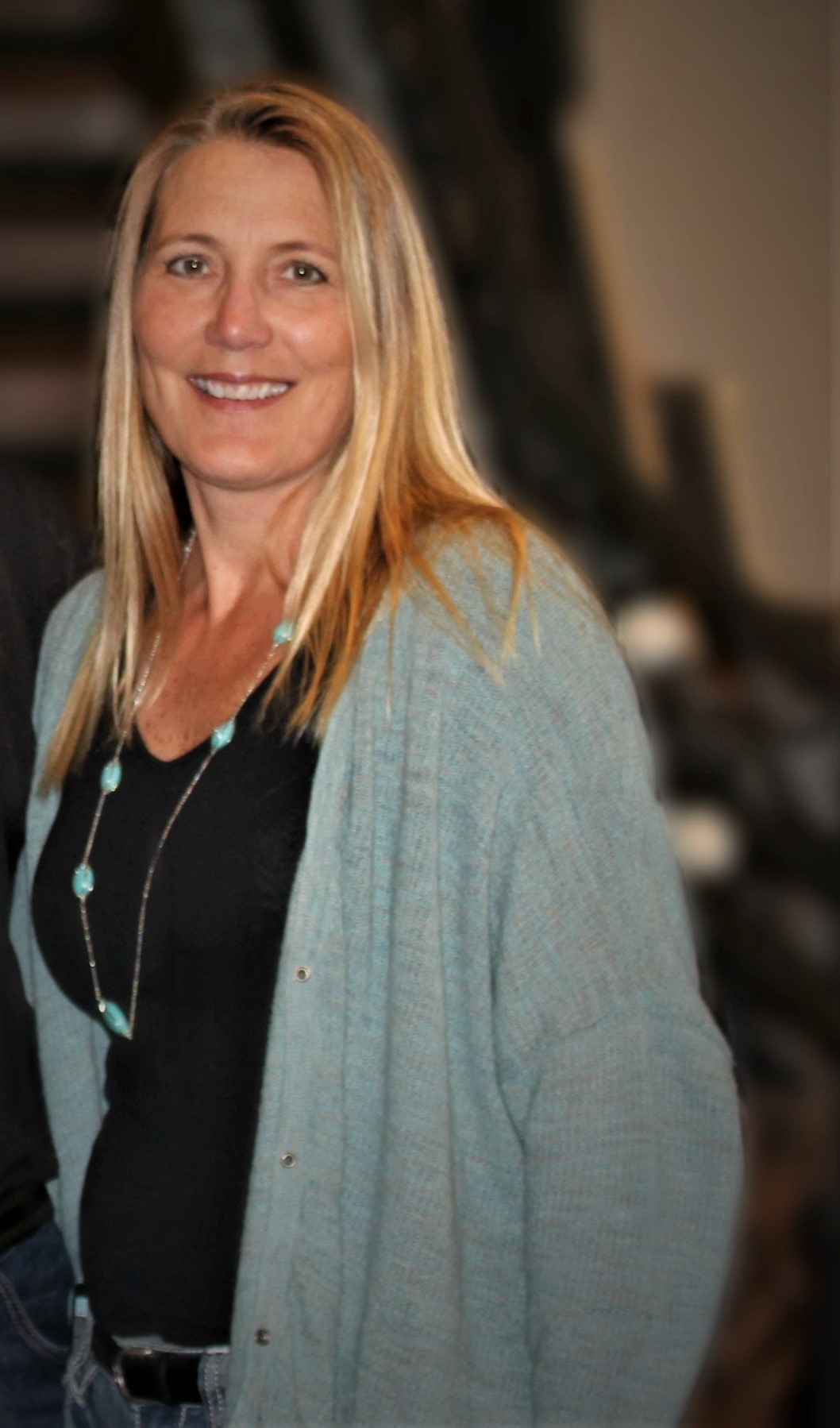 Ronda Fitton
President/Senior Designer
Ronda Fitton is the founder and president at Cascade Design Center, Inc.
Ronda began her design career in Solana Beach California in 1988 working for a small business in a very high end boutique environment. She then worked for Interior Specialists in Irvine, CA where she serviced large builders such as K. Hovenanian and Lennar Group. In search of a slightly less stressful community to raise a family she and her husband left San Diego in 1996 and traveled the US visiting many possible options. Bend Won!
Upon moving to Bend in December 1996, Ronda realized there was an opportunity for a design business that serviced both Builders and Retail clientele by housing all the products for the home under one roof. Cascade Design Center, Inc. was born in 1998 and has been servicing the Bend community for 20 years. Ronda enjoys being the leader of CDC along with her husband Cy and brother Paul Broberg. Cascade Design is a true family run business.
Ronda still does design work for select clientele and can be found at the store most days but also spends more of her time with her 13 year old daughter who is an avid horseback rider and enjoys the active Bend lifestyle with her husband Cy, daughter Kirah and their 3 dogs. (they also have a son in college at UC Boulder) Life is so much better when you love your job and love your location.

Kristie Still
Senior Designer
Kristie Still has been a designer at Cascade Design Center since 2001 and brings over 20 years of award winning design experience to the team. As a native Oregonian, she brings the state's natural beauty into her design work. She's experienced in collaborating with builders & architects and takes a team approach to bring a client's dream home to life.
Skilled at creating beautiful design under a variety of budgets, styles and needs, Kristie guides her clients through every phase of the design process. Her goal is to create an interior that perfectly fits the homeowner's individual tastes and has a timeless style. Kristie loves meeting with her customers and strives to provide uncompromising service.
In her free time, you can find Kristie enjoying the outdoors with her husband, 2 children and chocolate lab, spending time on the water, traveling to sunny beaches and enjoying live music.kristie@cascadedesigncenter.com
Leah Hendrix
Senior Designer
Leah Hendrix is a Senior Designer on the team at Cascade Design Center. She is passionate about balancing beautiful living and/or working environments that truly inspire people to thrive with specific lifestyle needs for function and durability.
The custom builders Leah works with rely on her to represent their individual brand while maintaining a budget that falls within client expectations. She has been honored to have many custom homes featured- and recognized with numerous awards-on the COBA Tour of Homes. In 2014 she was thrilled to be chosen as the designer for the Net Hope Project, since the proceeds of the sale (nearly $75,000 as it turns out) were earmarked for those fighting cancer in our community.
Brooks College of Design is where she originally found her passion for color and textiles. But long before attending college, Leah knew she wanted to meld both creativity and customer service in her career. When she returned home to Oregon, she became proficient at running her own contracting business and upgrading investment properties for resale. She later became an award-winning retail visual merchant and trainer in the corporate world. Now she has happily found her home back in Bend and with her family at Cascade Design Center.
A native Oregonian, originally from Bend, in her free time Leah enjoys skiing, paddle boarding, hiking (with her awesome dog Bode, of course) and backpacking.
leah@cascadedeisgncenter.com

Lisa Stiles
Designer/Remodel
Lisa Stiles is an Interior Designer at Cascade Design Center, where she assists clients in their design and selections while remodeling their existing homes, as well as design on new construction. Lisa is currently working with several local builders on custom homes as well as specializing in pre-purchase walk-thrus with local realtors, guiding clients with budgets and helping them visualize the possibilities of what their home could be, prior to purchasing it.
Lisa has worked in the interior design/building field since 1998 when she moved to Bend, and has worked directly for several local high-end custom home builders. In addition to working with builders, Lisa works with home owners directly to help in the selection of accessories for a room, to the design & material selections of an entire home.
Lisa enjoys the outdoors, and all the opportunities of living in Central Oregon. She enjoys skiing & snowmobiling in the winter, and wakeboarding & wake surfing in the summer. She also has run more than 10 ½ Marathons and enjoys camping whenever possible with her husband and 2 children. Please feel free to email Lisa at lisa@cascadedesigncenter.com if you would like to set up an appointment with her, or go to www.cascadedesigncenter.com to contact Lisa Stiles
Cascade Design Center personally invites you to tour our online portfolio and explore the possibilities. For almost 20 years we have assisted Central Oregon residents in creating the home of their dreams. Whether you need to decorate your first home or redesign your second home, the Cascade team will help you conceptualize, visualize and realize your dream. Please visit our showroom today!
1805 NE Highway 20
Bend, Oregon 97701
541.385.0808
License # 150195
Mon-Fri 9am to 5pm
Saturday By Appt. Only
Rebecca Bassett
Designer
Rebecca Bassett is a Designer at Cascade Design Center, where she assists clients in creating a vision for their home and bringing it to life. Rebecca's design approach is to help the client discover their own style, creating a personalized living environment that reflects the tastes and lifestyle of the individual or family.
After growing up in Oregon, Rebecca started her career in New York as a designer in the fashion industry, before transitioning to interiors. Her background gives her a unique perspective on color, texture, and form, and a versatile design sense. She enjoys educating her clients on interior products and making them feel comfortable and informed throughout the selection and installation process.
Rebecca lives in Bend with her husband and 2 children, where she enjoys cooking, drawing, being outdoors, and traveling. She is proud to be a part of the team at Cascade Design Center and offer the highest level of service and professionalism. Please email rebecca@cascadedesigncenter.com to contact Rebecca.